How an Accord's Brake Lamp Work.
Brake lamp failure sensor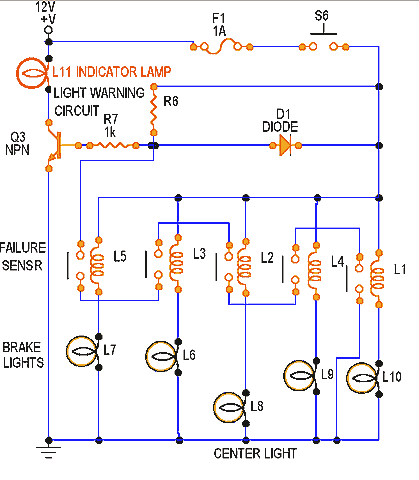 When S6 is depressed and Q3 detects positive (high) on the input then the lamp indictor lights up indicating an open in one or more the failure sensors. When negative (zero volts) meets up at the bottom of R6, the input to Q3 becomes zero volts, and therefore, Q3 does not pass current to the lamp and the indicator lamp does not light.
In human terms, if the one of the bulbs doesn't light up then the indicator lamp will light up. This happens right after the driver steps on the brake. This car uses a magnetic reed type.